I happened to catch Diane Sawyer's interview with Mark Kelly and Rep. Gabrielle Giffords on Monday night. What a moving, inspiring, touching story it was, and is, to see this courageous woman, with the support of her loving, retired astronaut husband, Mark Kelly, coming back from the horrific crime that almost took her life.
I have mentioned before that I had been following Rep. Gifford's career long before that crazed madman, Jared Loughner, tried to kill her. I had been impressed by her joie de vivre, her passion, and her commitment to her people, be they "Democrats, Libertarians, or vegetarians," as she said in one speech caught in the video below. The one time of note that she choose party over her constituents was her vote for Obamacare, which raised the hackles of many in her community.
Here is a good overview of Giffords, before the shooting, the shooting, and after, from Diane Sawyer's interview: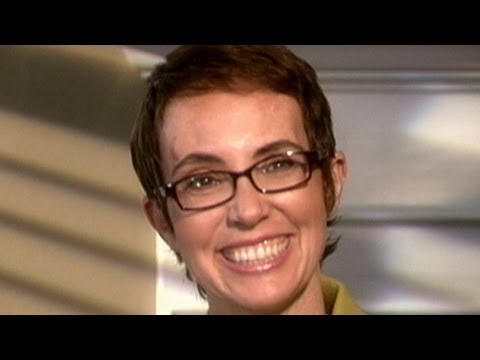 But about Jared Loughner, when Diane Sawyer asked Giffords' husband how they felt about him, he was clear that BOTH of them were sorry that the young man, who was clearly troubled, never got the help that he really needed. Not anger, not resentment, not hatred of him for what he had done to her, what he had TAKEN from her, just regret that someone was clearly suffering, without getting the help he needed. When Giffords was asked if she was angry about the shooting, she said, "No, no, no. Life. Life." It's just life – stuff happens. Wow, what a remarkable answer.
That said, there was also grief and sorrow for Giffords as she learned about the loss of the 6 people killed by Loughner that day, including a member of Giffords' staff, and the 9 yr old girl. (The Boston Globe has a good write up of the special in case you didn't get a chance to see it, and/or have trouble watching videos.)
One aspect I found to be particularly interesting was the use of songs in her therapy. One of the therapists mentioned that songs are stored in a separate part of the brain than language, even though they are made up of words. So by singing songs, it enables Giffords to access words she knew. Isn't that amazing? Music really is an incredible gift in so many ways, spiritually, emotionally, and psychologically.
It is hard not to just be completely smitten by this courageous woman, her tenacity, her continued optimism and hard work to overcome this tragedy. Her smile lights up a room, and while the words are still slow to come, it is clear she understands what is being said to her.
And her husband, Mark Kelly, is no slouch, either. His devotion is evident, and his own accomplishments are just staggering. You may recall that Kelly was the shuttle commander for the Endeavour, and was aboard for its final flight.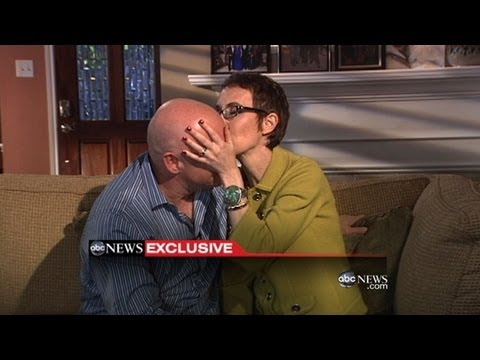 I hope that Rep. Giffords will soon be able to string sentences together. I hope she will be able to go to Africa with Kelly next summer as they plan to do, an idea that clearly brought a huge smile to her face to consider. And I pray that, if she feels she is capable of returning to her seat in Congress, that she will be able to do so.
Gabrielle Giffords is truly a miracle in the making. Feel free to share thoughts or opinions on her recovery, or any other stories that are piquing your interest today.